Aleda Gagarin is a queer mom of three, youth coach, activist, and non-profit leader who ran for City Council in Queens to build a more just New York City that works for all of us.
I designed the campaign's identity, typeface, and website and served as design director, leading creative output across all media.

Videographer/Editor: Dylan DeMarko
Within four months of the campaign's launch in September 2020, we reached the fundraising limit for NYC's matching funds program, with 464 individual New Yorkers (more than any other candidate in our district) giving an average of $46 each, which the city matched 8:1.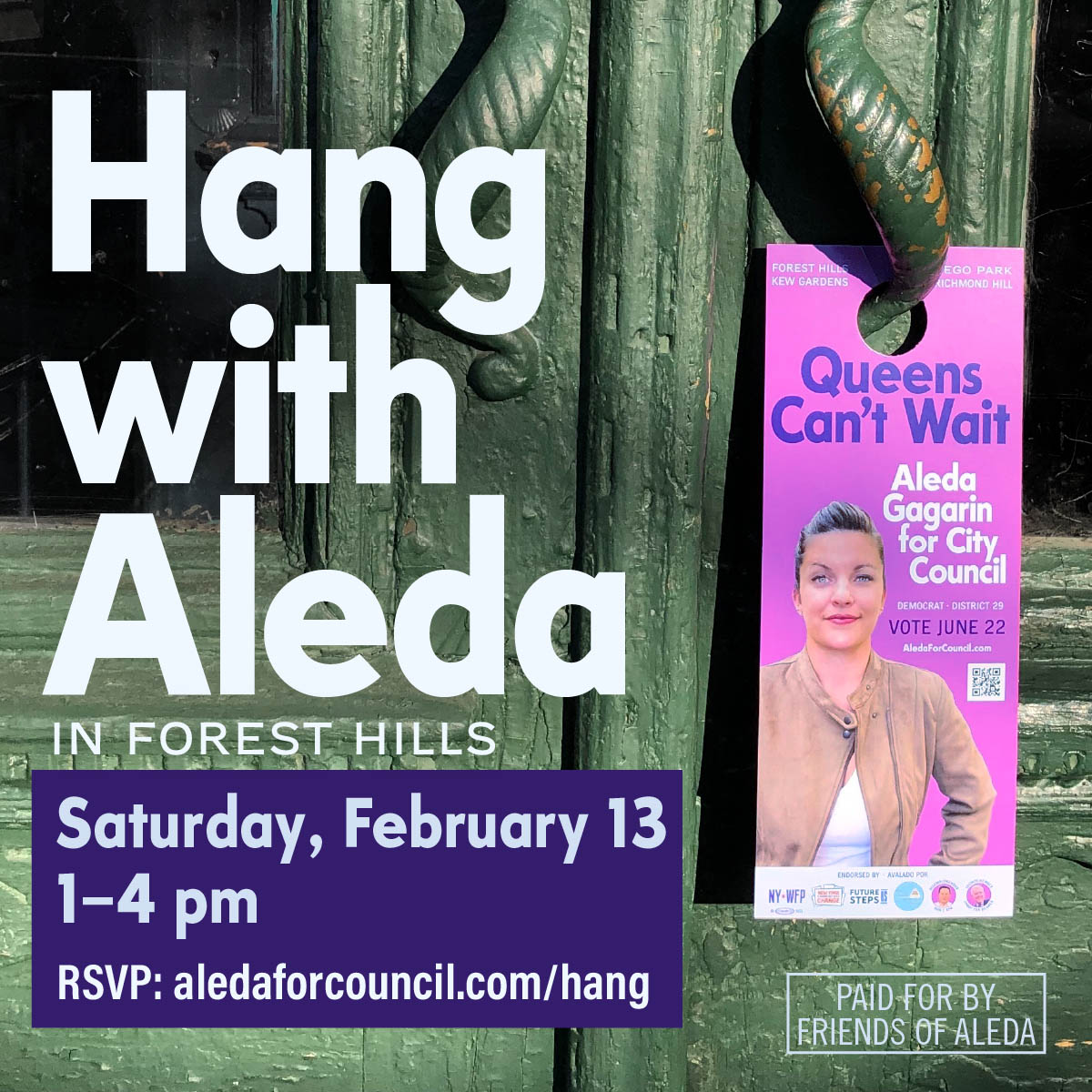 To complement a field program that brought in more than 100 volunteers, the centerpiece of the campaign's communications was an ambitious direct mail program, developed in collaboration with Peter Feld of
The Insurrection
, that put 12 mail pieces in voters' mailboxes in the seven weeks leading up to election day. Each mailer focused on one specific area of policy (e.g. housing, safer streets, elder care, no new jails, rightsizing the police budget, etc.), and we used candid photography to make sure voters knew Aleda is one of their neighbors.

Aleda wrote and the campaign submitted op-eds on various issues to local publications, and we produced shareable social media graphics highlighting specific points and statistics about each policy area.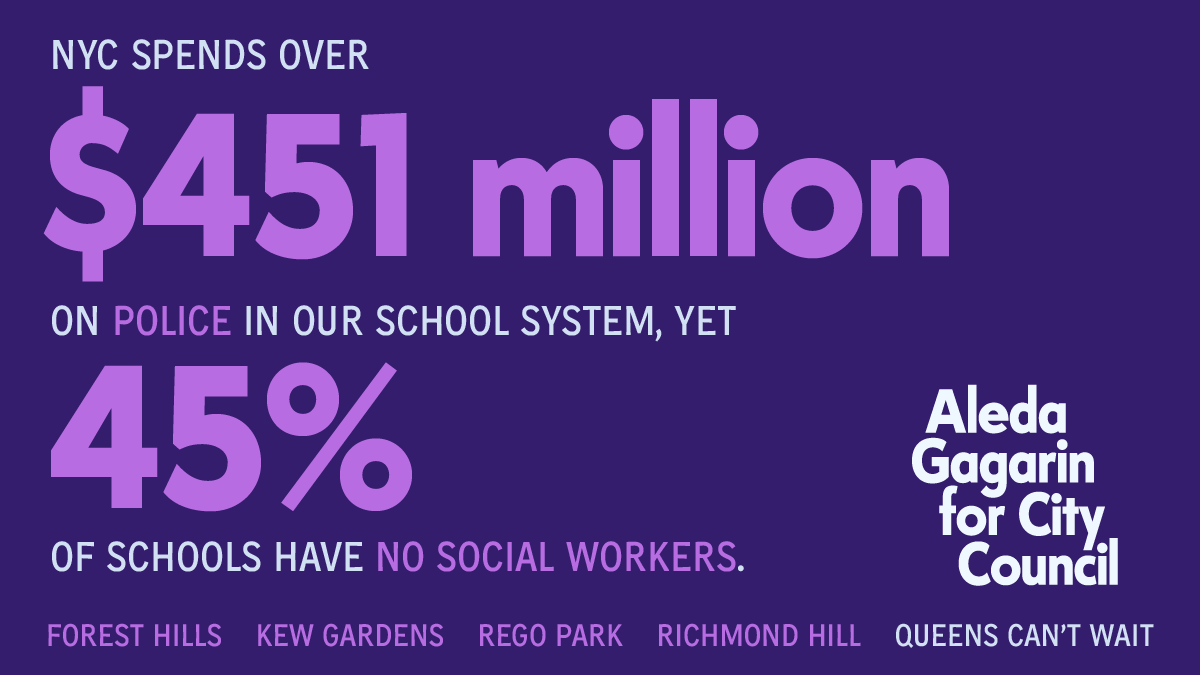 After the first ballot count on election night, we were within one percentage point of the eventual winner; after ranked-choice ballots were counted, we finished with 40% of the vote. Although it was not the result we had hoped for, we built a strong progressive coalition and demonstrated that a policy-oriented, unapologetically abolitionist campaign is viable in the more conservative neighborhoods of central Queens.


© 2023 Eric Doctor. All Rights Reserved.