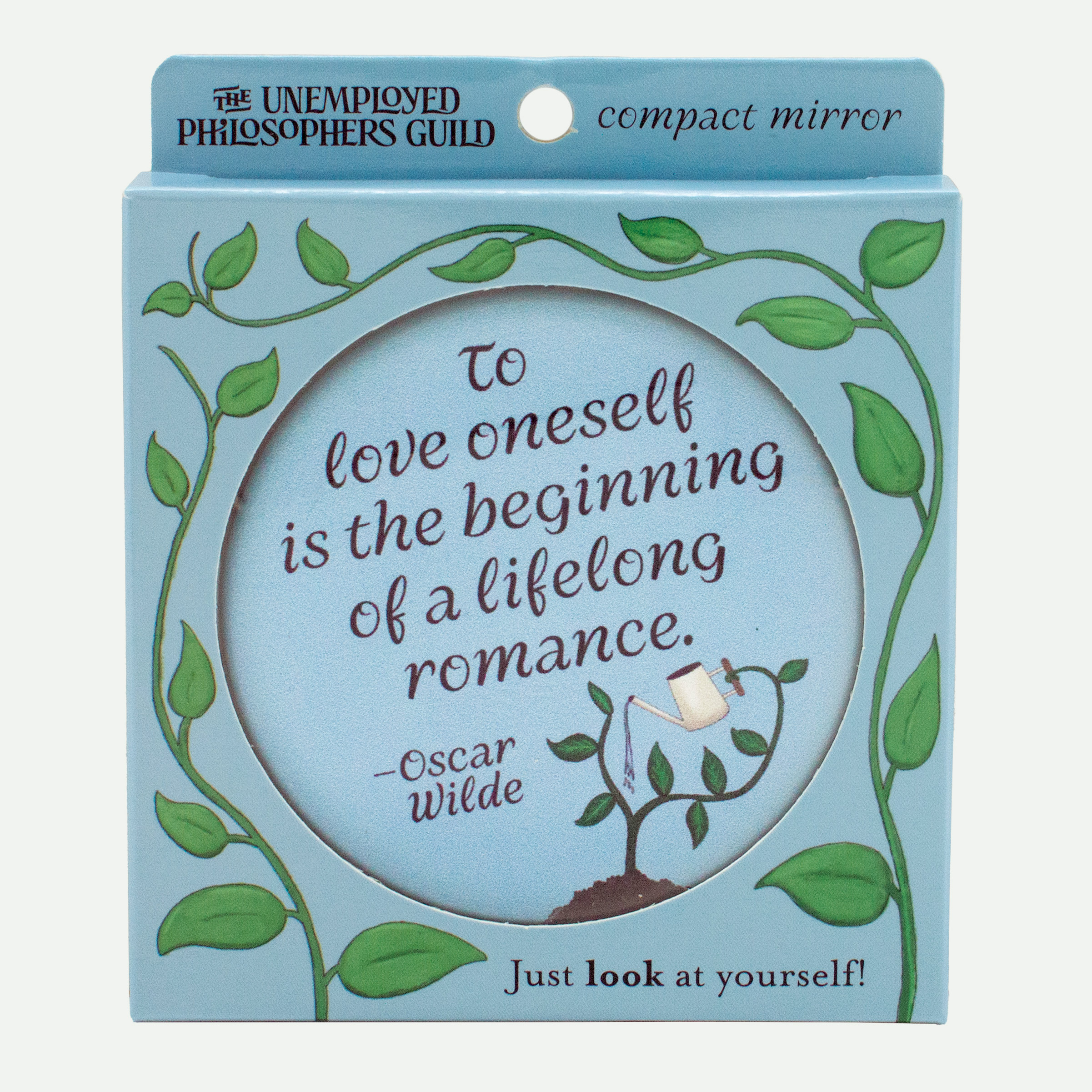 The Unemployed Philosophers Guild debuted a trio of compact mirrors in 2023. Two of the mirrors sport appropriate quotes, which I illustrated and lettered. The third mirror features a word search with 40 beautiful words to find.

The cover of our 2023 spring wholesale catalog teased the mirrors' launch.


© 2023 Eric Doctor. All Rights Reserved.